Toray fishing lines
Gruppo DP actively distributes a selection of fishing lines from Toray Industries Inc. and placed on the market with the Toray brand throughout Europe and in a number of external markets, continuing a successful collaboration that was initiated in 1988.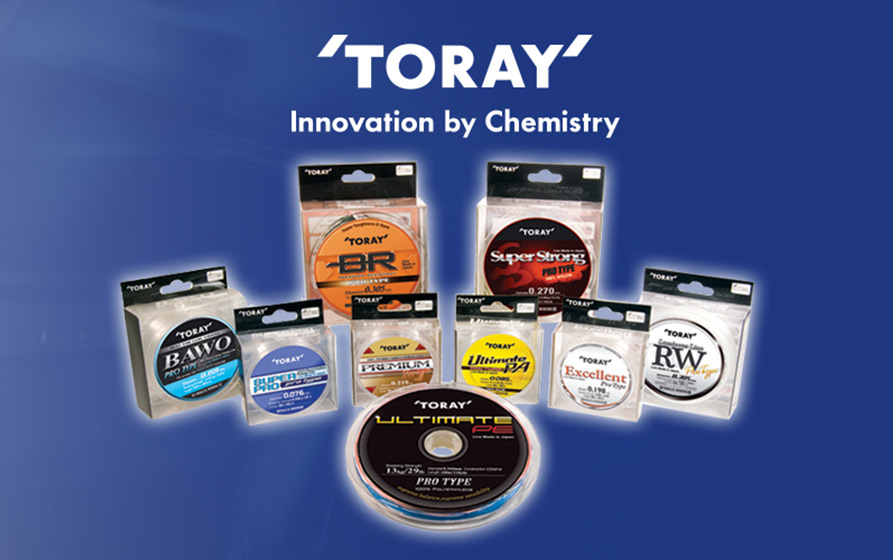 One of the main fishing line manufacturers in Japan, Toray Industries Inc. offers a catalogue of exceptional and highly innovative products. It was the first producer of nylon monofilaments in Japan in 1941. Following this, in 1985, it began to produce using fluorocarbon.
The strength of TORAY fishing lines lies is the intelligent selection of their features: we're not just talking about resilience, but also mechanical memory, sensitivity, softness and much more.
Toray's operations and the design of its fishing lines are orientated towards continuous improvement and undisputed technological excellence. Another added value is represented by commercial field testers, who test the line in various fishing disciplines with a view to placing it on the market.
Contact us for more information