Artificial and synthetic fibres for fishing, gardening and agriculture
Gruppo DP's core business consists primarily of technical fishing lines for sport and commercial use. Indeed, Gruppo DP offers a wide range of fishing lines, each of which features specific characteristics.
Gruppo DP decided to implement its company business since 2000, also investing in the sector of monofilaments for gardening and agriculture. These are produced using materials of superior quality.

The Gruppo DP Vision
The company, born in Genoa in 1973, operates on a global scale in the sector of monofilaments and synthetic fibres for technical applications, and specialises in fishing lines. The Gruppo DP vision can be summarised in the binomial "European Vision and Asian Technology", indicating a fusion between the expertise and commercial competence of a European company with Asian technology and advantageous production costs.
The fishing lines we offer
The Nylon trimmer line (brushcutter line) is made using excellent materials and cutting-edge technology, offering the user many benefits.
AGROPET is a PET (100% polyester) monofilament designed for use in vineyards, greenhouses, hail-proof and wind-proof nets, and security enclosures for livestock, offering many advantages compared to conventional wire or nylon lines. These include: faster installation, a lower weight, and easier handling.
The Gruppo DP distribution area
Gruppo DP is present in five continents and more than 80 countries thanks to its extensive distribution network, which successfully satisfies the retail market as well as industrial and commercial operators.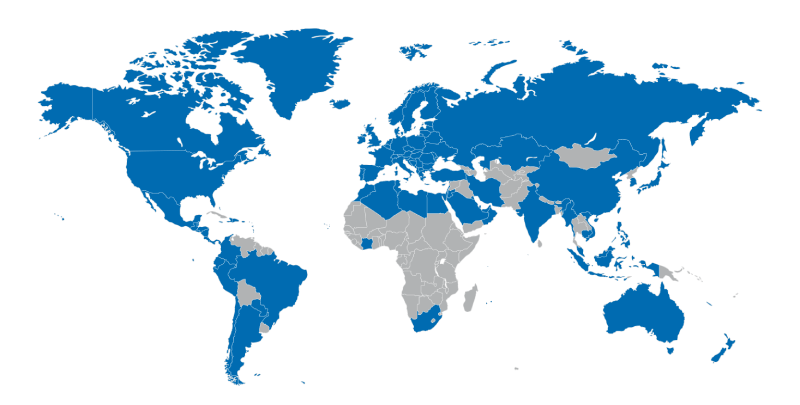 Contact us for more information